A Glamorous Backsplash Trend To Try In The Kitchen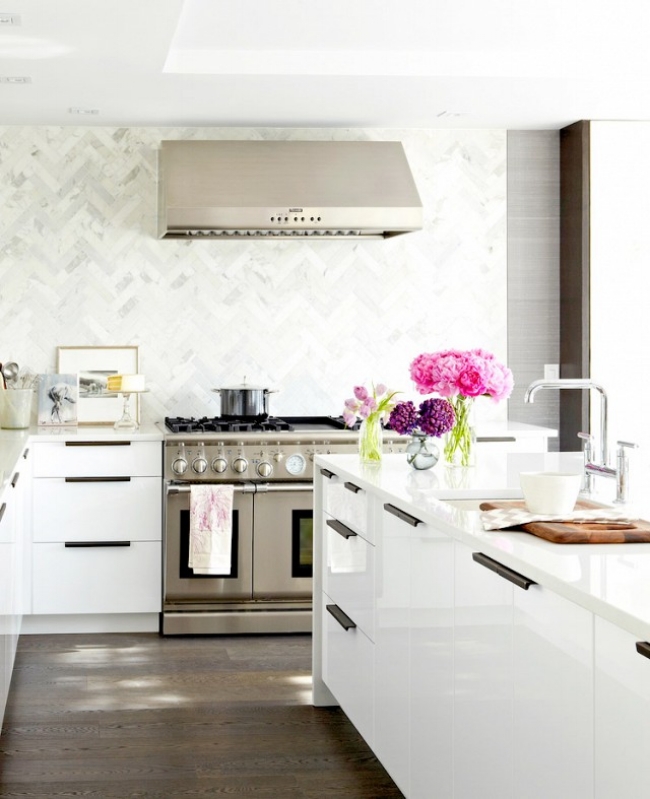 Our kitchen renovation has been a long time in the making since we moved into our house back in April. We met with an architect a few months ago to go through what we're looking for (you can see a start at plans here), and this week we will see the initial drawings for our future kitchen space. I cannot wait! As we work through building and designing our kitchen, I'm kicking off a new weekly series where I'll share a new interior design kitchen trend that won't go out of style every Tuesday. This week?
Back-splash all the way up to the ceiling! 
What do you think love it or hate it?