Decorating With Venetian Mirrors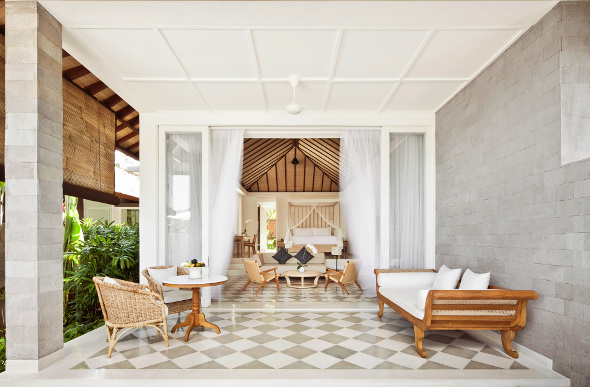 I fell in love with Venetian Mirrors on our honeymoon in Bali, Indonesia of all places. We stayed in a town called Ubud in the center of the country. An amazing place with a ton of culture, arts and religion. While we were there we stayed in this incredible boutique hotel called Uma by Como. A little hotel nestled on the cliffs of the rainforest with lush greenery and complimentary yoga classes = my paradise. The interior design was also insane.
I came away wanting to decorate our entire house in the same earthy-glam complete with a venetian mirror like our bathroom during our stay. What I loved about how the decor at Uma by Como used venetian mirrors was that it mixed the extravagant look of the mirror with natural simplicity.
Venetian mirrors add such a glamorous yet antique feel to a room and really surprised me with how versatile they can be. From an all out glamour room to a unique touch in an otherwise soft room.
I am shocked by how nicely they pair with a retro look, and it really has me thinking this would be the perfect addition to our black and white tiled bathroom.
And then there is Monica Hibb's home - who's entire house I pretty much want to live in - but most of all this chic and soft powder room with a simple venetian mirror and floral black and white wall paper.
Some of my favorite venetian mirrors are rounded up here from the more simplistic to intricate details.
ONE | TWO | THREE | FOUR | FIVE | SIX